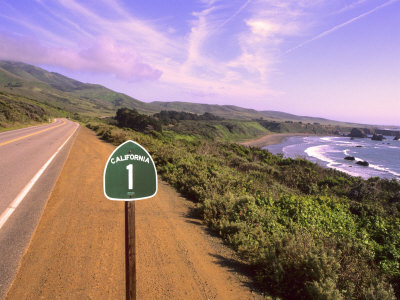 View from our potential PCH adventure
Tonight I ran into Brittany at the gym and we concocted the best plan ever.
Next April I have a conference in San Francisco. I told her she should go with me because that would be super fun. We could visit Napa and drink wine. Excellent.
Then we concocted an even better plan. We should fly to San Diego, see Kev, rent a car and drive all the way up the Pacific Coast Highway to San Francisco. GENIUS.
So we're saving our pennies. I sure do hope we're serious about this because that sounds STELLAR.
PS That would make two Cheryl-only trips in 2012 which on top of the Cheryl & Ross Greek Weeks is fantastic.
PPS I know that's a full year away and no I am not getting ahead of myself. I'm quite excited about starting my Pensacola trip tomorrow night, about seeing Meg D. this weekend in Austin (that's right y'all!)and about my August trips to the northern corners.